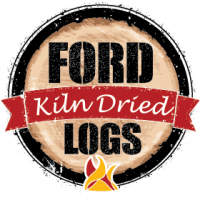 Christmas Deliveries
Please note that the last date for guaranteed pre-Christmas deliveries is Friday 13th December. Thank you.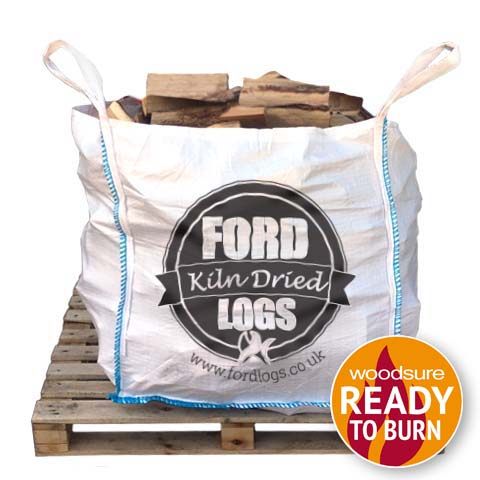 We are fully compliant with the latest DEFRA, Woodsure and HETAS Government pollution and emissions legislation for firewood suppliers.
National Delivery Details
Delivery is included in the costs listed above. These costs apply to mainland UK deliveries only and are subject to access and the terms and conditions of our delivery partner.
Click here to see full details.
Free Local Deliveries
We deliver free to many local postcodes from our yard near Abingdon in Oxfordshire. See here for details. If you are uncertain whether you qualify, please call us on 07880 690 925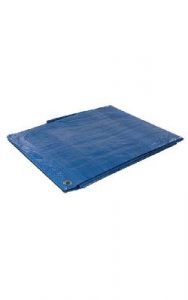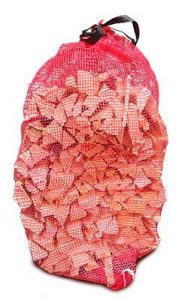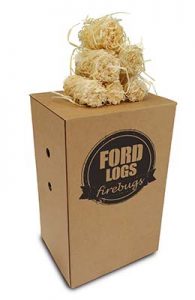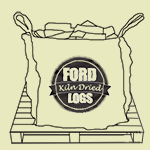 Delivery Details
Our delivery partner can deliver a bulk bag of our premium kiln dried logs anywhere in mainland UK (Call for other areas). The vehicle requires sufficient width to reach your property and a flat level surface to offload. A pallet jack is used to manoeuvre the load onto your property. Without this, the delivery will be to kerbside only. See below for full details and terms and conditions.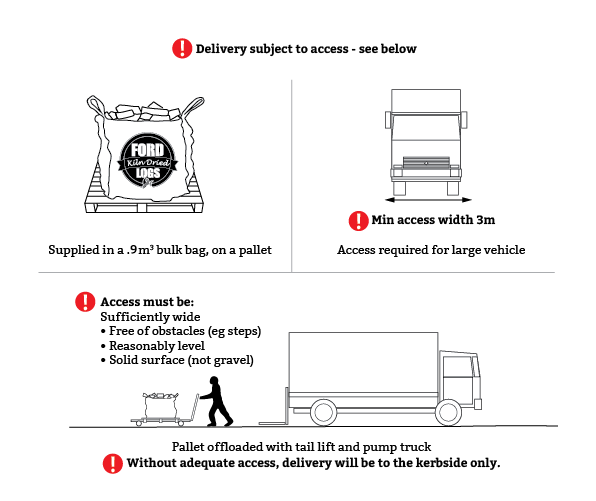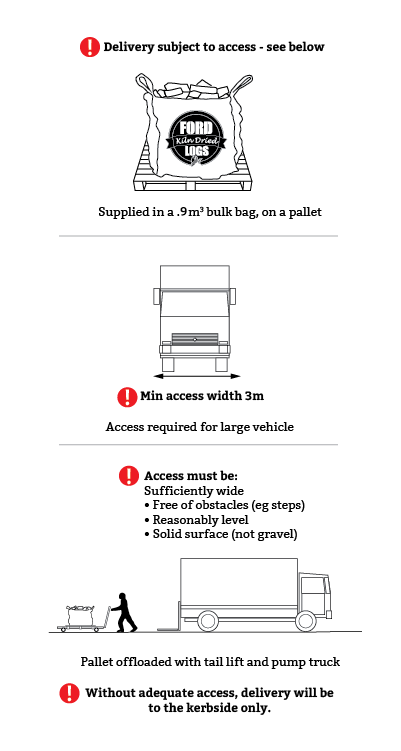 Terms and Conditions
All national deliveries will be 'Economy' which is 3-5 working days from despatch (unless otherwise specified) and delivered on a pallet using a tail lift lorry with a hand pump truck. (No crane facilities). Economy delivery is included when delivered via our national delivery network within mainland England and Wales. Call for delivery information if you are in Scotland or not in mainland England or Wales.
Orders received by 3:00 p.m. will be despatched on the next working day and delivered within the specified lead time as quoted on the website.
Economy Delivery Service has delivery times between 9:00 a.m. and 5:00 p.m. This is termed as an 'open booking' with no time specified, just the day that you have selected for delivery.
In the event of you agreeing to a delivery and not being at home during the agreed time period, or there not being a safe place to leave the goods, a redelivery charge of £20.00 per pallet will be made.
Delivery drivers are not expected to manoeuvre the pallet beyond the rear of the vehicle but will risk assess each delivery and always be as helpful as possible where conditions allow.
In the event of a delivery not being possible due to poor access or gravel drive then the delivery will have to be "kerbside" (i.e. left as near to the property as possible). If this is still not possible on the day, a re-delivery charge of £20 may be imposed.
All goods must be checked on arrival and delivery paperwork signed unless prior agreement has been made with the delivery company to leave the goods at the property at which point these will be left at the customer's risk.
On making a bulk purchase, once delivered the pallet on which the product is delivered automatically becomes the property of the purchaser.
Any delivery issues must be reported immediately to Ford Logs Ltd.
Lead times may extend during busy periods.