Decorative Full Round Kiln Dried Logs
Our decorative logs are ideal to use in fireplace alcoves and recesses, to create a feature wall. Our decorative logs bring a wonderful natural warmth to either traditional or contemporary rooms to create a restful but eye-catching result. The variety of natural textures and tones will add character and interest.  We can provide logs in 10 or 20cm lengths, and in a range or diameters from 4cm – 15cm. They will be mixed species but as with our kiln dried logs they are sustainably sourced UK hardwood, predominantly Beech, Ash, Cherry and Oak.
We would recommend you 'back' the area you intend to fill with ply or hardboard which you firmly fix to the wall, then simply stack the logs flat. We would suggest you you glue a few logs from each layer just to keep them in place, especially the larger ones. Glue them to the back board with a few spots of 'Gripfill' or similar. Once you reach the top, a few well chosen logs should hold the rest in position (but be careful not to use so much force that you break your ceiling plasterboard!)
Note: this product is flammable. Please use common sense where logs are positioned. They are not suitable for lining your fireplace or log burner recess!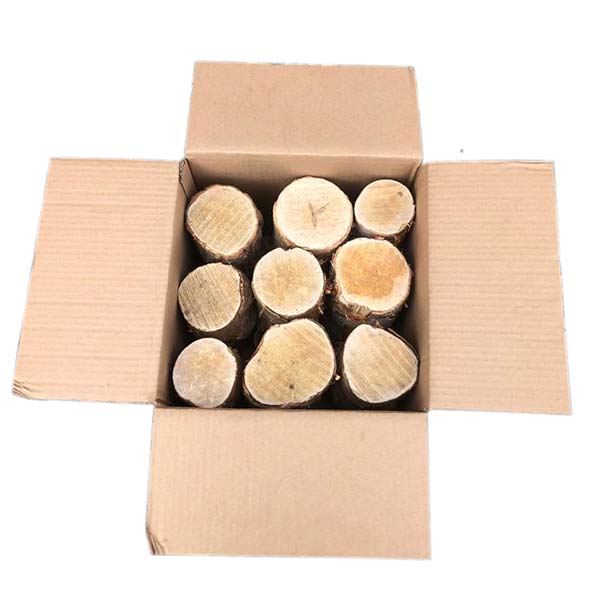 Framed Decorative Logs
These logs (below) have been placed in a frame – This method could be used as a base for a bar table, a breakfast bar support or other furniture – let your imagination run free! This example uses a random selection of log diameters to create a varied visual texture.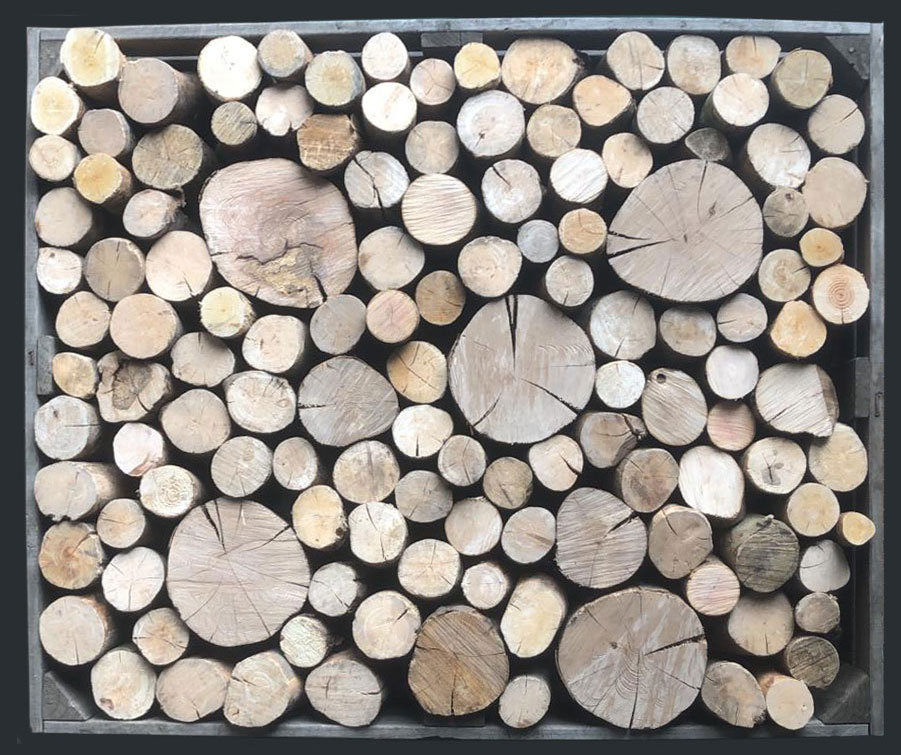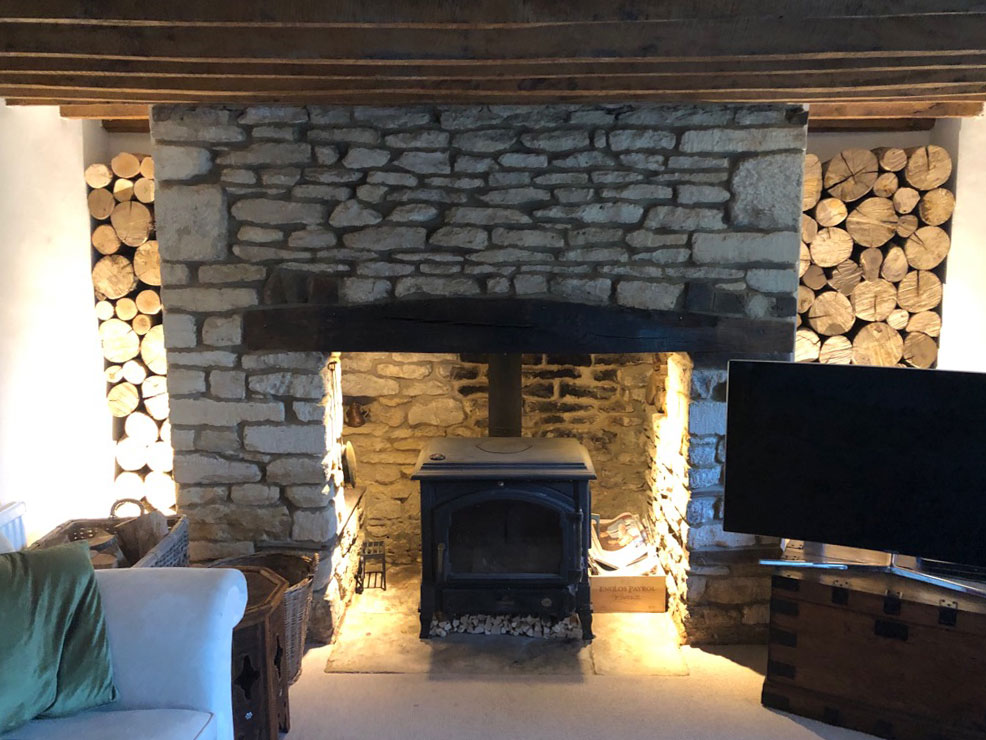 Decorative Logs in a Recess
This example uses logs of a similar diameter and species to give a more regular appearance. Effective up-lighting has been used to make the most of the feature and emphasise the colour and texture.