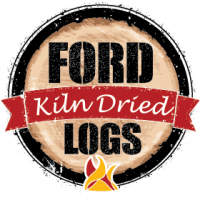 Wholesale Logs
Ford Logs are pleased to announce that we are now offering our premium quality kindling and kiln dried logs to wholesale customers.
Kindling
Our wholesale kindling is available for collection from our yard in Garford. Our kindling is premium quality and is available in loads of 100, 50 or 25 netted bags (or a combination of these quantities). Our easy to handle netted bags are ideal to sell in your village shop, filling station, post office etc. We can also provide netted bags of our Woodsure accredited kiln dried logs, 25kg bags of smokeless fuel and our natural Firebug firelighters to keep your customers happy and warm. Please note all of our firewood is barn stored and kept dry from the first splitting and sawing, so will need to be stored in a completely dry location to maintain quality.
Logs
Our logs are Woodsure 'Ready to Burn' Accredited, so you can trust our supply chain and pass on our reliable product to your customers. Our logs are all UK sourced sustainable  hardwood loads. Delivery is made by a 13.6m articulated vehicle and can be arranged for anywhere in mainland UK. The truck has a walking floor to enable convenient deliveries in tight spaces. We can deliver loads up to 90m³.
Call us with any questions and receive a very competitive price.
Your customers will benefit from:

a Woodsure 'Ready to Burn' accredited supplier
higher BTU output than other hardwoods offered by competitors.
longer burn as a result of using denser species.
cleaner burn than other woods due to species and kiln drying.
longer lasting flue liner and burner due to efficiency.
meeting higher environmental standards for pollution.
Wholesale logs delivery vehicle specification:

Trailer Length 13.60m
Overall Width 2.55m
Overall Height 4.20 to 4.50m
Volume up to 90m³
Additional Loading Clearance up to 3.00m
Safe Door Radius 1.35m
Min. Door Clearance (allowing safe door opening) 5.25m