At Ford logs we care about the environment and our aim is to reduce the Carbon Footprint of heating your home. Our logs are sustainably sourced where possible within a 40 mile radius of our yard.
We are a trusted Oxfordshire supplier of quality kiln dried logs. You can find out more about the benefits of using locally supplied firewood here. We were the first supplier of 'Ready To Burn' Woodsure approved firewood in Oxfordshire.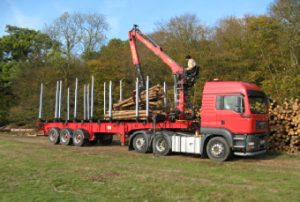 Our kiln dried logs are quality hardwood (primarily beech, oak and ash). You can rely on them to:
generate much more heat (BTU's) than other Hardwoods offered by competitors.
burn longer as the wood is denser.
burn cleaner than other woods, no spitting or tarring of the chimney.
save money.
meet higher environmental standards for pollution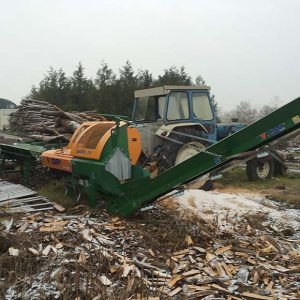 Our wood is processed and dried using our waste wood to fuel a kiln. It is then barn stored, quality tested then assessed for delivery. Each truck is loose loaded making sure that you get logs, not sawdust or floor waste. Our logs are cut to 25cm in length however if requested they can be produced smaller or larger. We deliver in 1m³, 2m³, 3m³, 4m³ or 5m³ loose loads dependant on your requirements.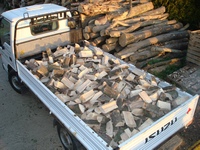 We offer complete peace of mind when ordering your logs. knowing your logs will arrive promptly in tip-top condition and ready to burn. All logs can be delivered throughout the whole year with our quality, speedy efficient professional service.
Kiln Dried logs
Our logs are dried using waste wood from the yard. They are monitored to contain 10 – 20% moisture. Kiln dried logs are recommended by stove manufacturers. They give more heat and burn cleaner. A cleaner burn results in a cleaner flue and stove glass and crucially, less pollution. People are often surprised by how much more heat they get from kiln dried firewood compared to naturally seasoned logs.
Free Local Delivery
We deliver free to many postcodes in Oxfordshire (see free delivery area on map). We deliver our logs on the back of our sign written Tipper trucks. All logs are delivered loosely and not bagged. We aim to deliver at a time that suits you.
Our free local delivery area includes Abingdon, Wantage, Witney, Faringdon, and parts of Oxford and Swindon. This also covers many villages of South Oxfordshire in-between.
Kiln Dried Kindling
All of our kindling is kiln dried to a very low moisture content making firelighting convenient and easy. Supplied in netted bags.
Logs Supplied by m³, not by weight
What does this mean? The logs we deliver locally are measured by the loosely loaded cubic metre, not by the bag, by weight or quantity. This means you aren't paying for the water in badly stored logs! Also beware, some competitors sell by the 0.75m³ bag. Our loosely loaded cubic metre is approximately 25% more than a general builders bag you see at a local builders merchant. Our nationally delivered logs are in a 0.9m³ bag.