At Ford logs we care about the environment and our aim is to reduce the Carbon Footprint of heating your home. Our logs are sustainably sourced where possible within a 40 mile radius of our yard.
Because our kiln dried logs are quality hardwood (primarily Beech and Ash). Our logs will: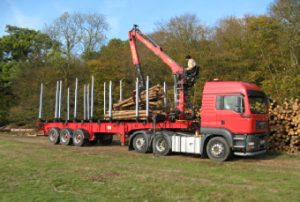 Generate much more heat (BTU's) than other Hardwoods offered by competitors.
They burn longer as the wood is denser.
Much cleaner burn than other woods, no spitting or tarring of the chimney.
Cheaper in the long run.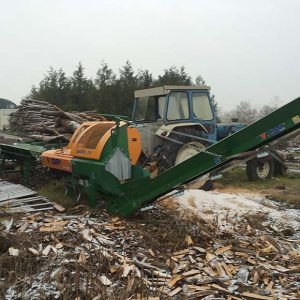 Our wood is processed and dried using our waste wood to fuel a kiln. It is then barn stored, quality tested then assessed for delivery. Each truck is loose loaded making sure that you get logs, not sawdust or floor waste. Our logs are cut to 25cm in length however if requested they can be produced smaller or larger. We deliver in 1m³, 2m³, 3m³ or 4m³ loose loads dependant on your requirements.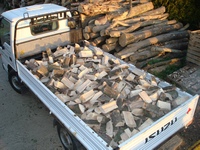 We offer complete peace of mind when ordering your logs. knowing your logs will arrive promptly in tip top condition and ready to burn. All logs can be delivered throughout the whole year with our quality, speedy efficient professional service.
We are a trusted Oxfordshire supplier of quality kiln dried logs. You can find out more about the benefits of using locally supplied firewood here.